Microweber is your powerful CMS and Website builder
We are here to change the way
you publish on the web
Microweber combines the unique Drag & Drop technology with a revolutionary Real-Time Text Writing & Editing feature. This brings you improved user experience, easier and quicker content management, highly appealing visual environment and amazing flexibility.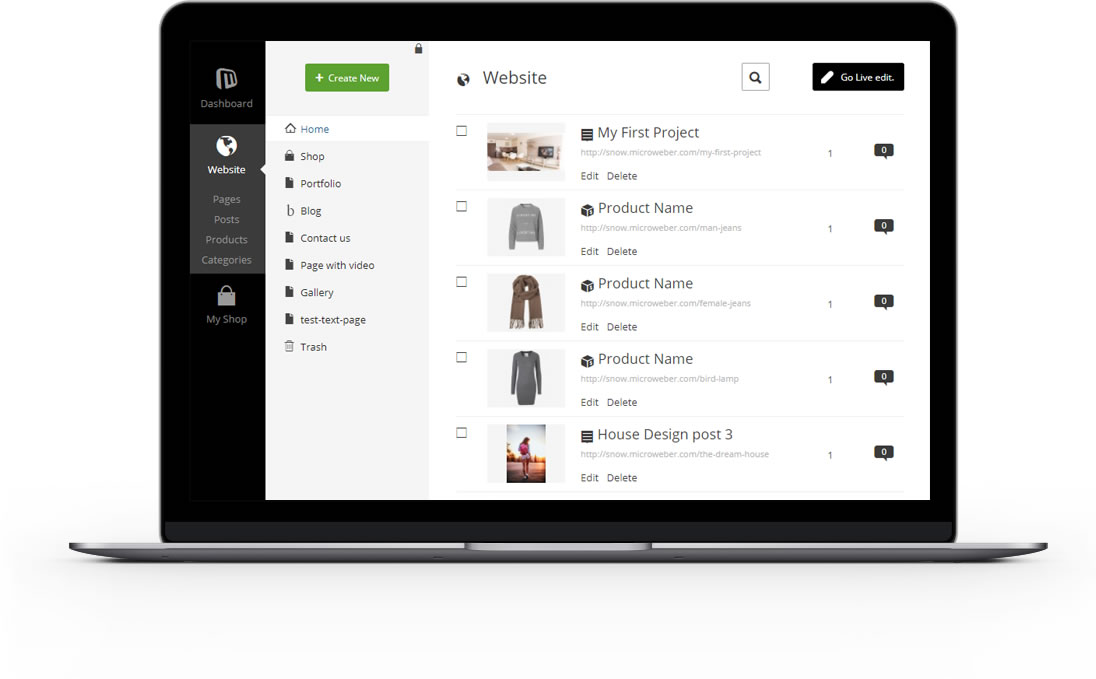 Create your own Website and Online store
Microweber is an open-source CMS.
Open-source culture is the future of internet, bringing you the freedom to discover, share, communicate and create. Open source brings benefits to end-users and developers, designers and bloggers, online entrepreneurs and freelancers, individuals and companies.
Microweber Main Features
All you need to build your business online
DRAG & DROP
LIVE EDIT
ONLINE SHOP & PAYMENTS
FORMS & FIELDS
RESPONSIVE DESIGNS
CUSTOMER SUPPORT
OPEN SOURCE
LARAVEL FRAMEWORK
BOOTSTRAP SUPPORT
Drag & Drop
Drag any element anywhere on your website, online store or blog.
Arrange your images, texts, elements - simply everything, with just a couple of mouse clicks.
No coding skills required!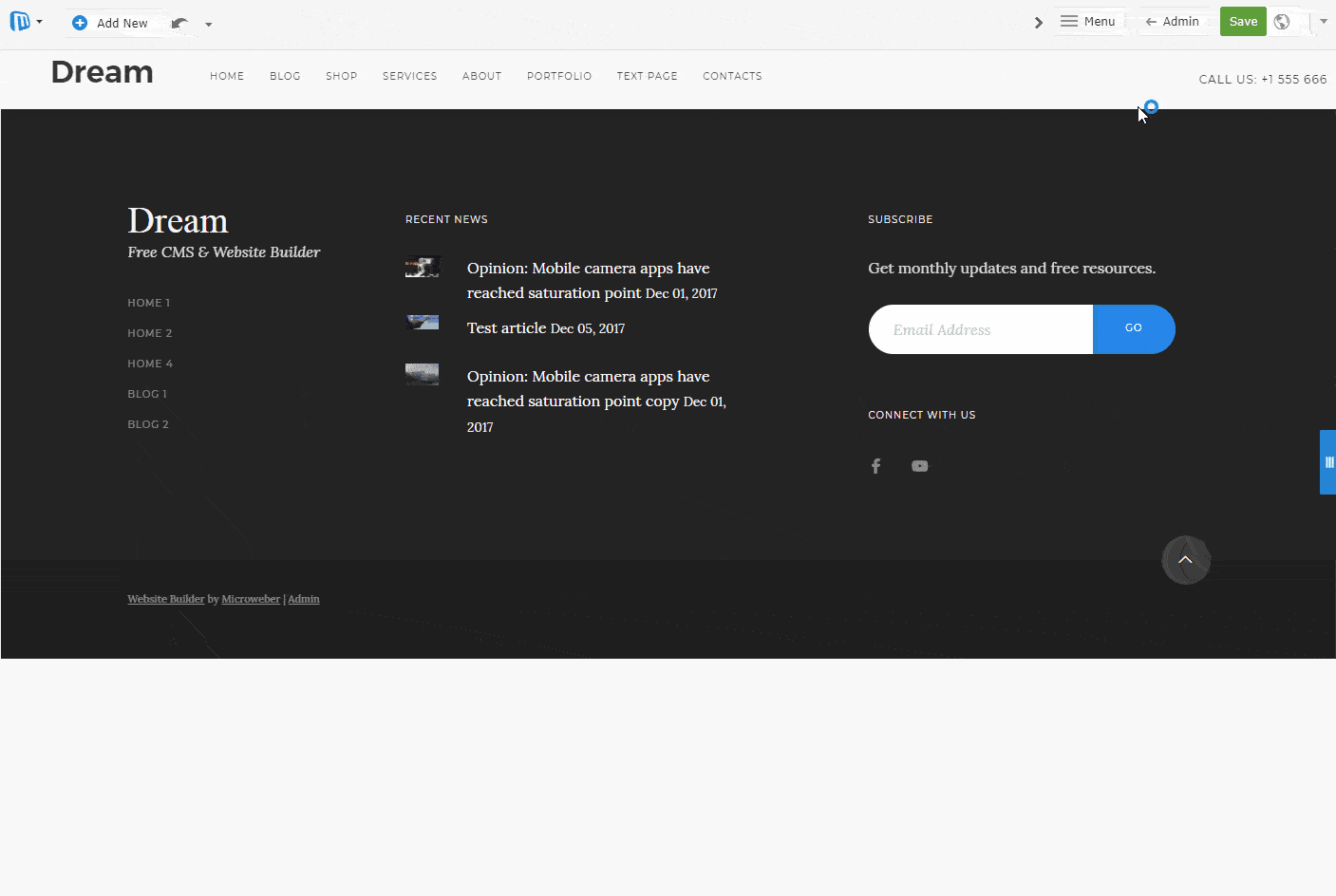 Live edit
Write, edit and manage your content in real time.
Our custom WYSIWYG editor puts you in full control of your website,
giving you a one-of-a-kind live experience.

Built-in Online store
Keep your clients coming back for more! Every single Microweber Template comes with a custom built-in online store.
Start selling from day one and take advantage of all the benefits ecommerce can bring.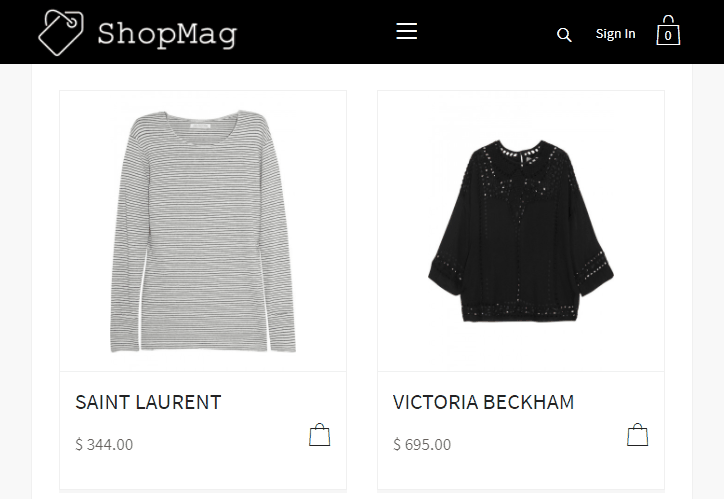 Modern Templates
Try one of our sleek templates with fully customizable elements to display your content in the best way possible!
With our cool free and paid offerings your website, online store or blog is at the tips of your fingers.
Save time and make great looking website in a matter of hours.
Explore Marketplace
Modular Architecture
We give you the chance to extend your website's capabilities and the tools to do it.
Choose from a variety of modules, ranging from picture galleries to contact forms,
and take advantage of the amazing benefits our architecture brings.
Simple, yet powerful!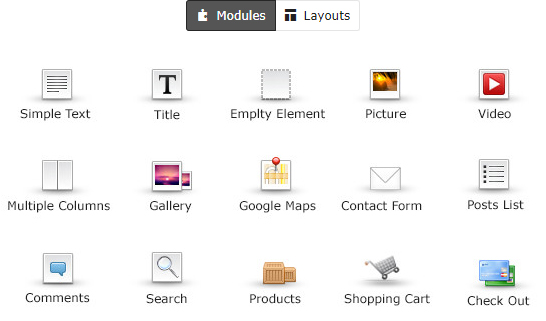 Check out the layouts
Use a Layout to display your content in the best possible way. All of our layouts are responsive and easy to use.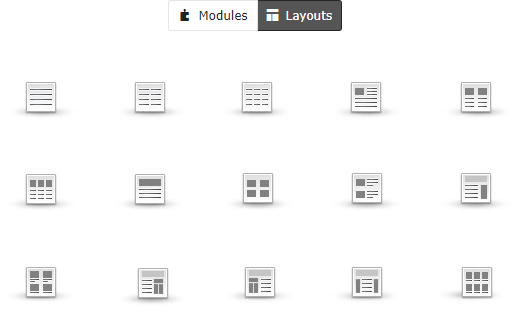 Read More
Build your web page in 5 minutes
A simple video showing how to build your web page with Microweber CMS
Enjoy!
Discover Marketplace
Find the best template and module for your website and business online.
View More